Model Courses
Focus on Sightseeing
182.6km
Special Sights Course/Seven Lucky Gods Tour Course
This route links together a number of great sightseeing spots,providing a model to use as you choose.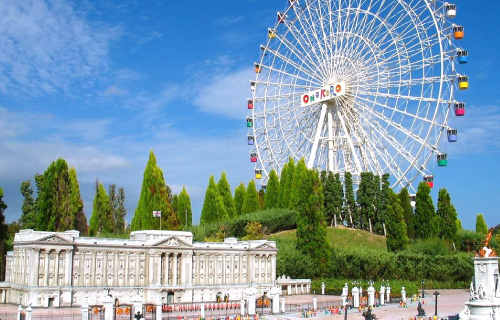 COURSE
Higashiura BT
Ura (Higashiura)
Hachijoji Temple (Seven Lucky Gods of Awaji Island)
Awaji World Park Onokoro
Hoshoji Temple (Seven Gods)
Kaigandori (Sumoto)
Sumoto Castle Ruins
Ama Beach
Michi-no-Eki Fukura
Gokokuji Temple (Seven Gods)
Manpukuji Temple (Seven Gods)
Kakujuji Temple (Seven Gods)
Yagi Weeping Ume
Nariai Dam/Kitafuji Dam
Onokoro Shrine
Awaji Fureai Park
Hanadate Tunnel
Chorinji Temple (Seven Gods)
Wellness Park Goshiki
Chizenji Temple (Seven Gods)
Izanagi Shrine
Parchez Kaori no Yakata
Hokudan Earthquake Memorial Park
Higashiura BT
(Recommended areas to stay: Iwaya, Sumoto coastal road,Sumoto, Fukura, Tsushi)
We recommend staying overnight for these long rides!
Many people aim to do the full 150-km century ride around Awaji Island, but there are plenty of spots and famous sites to see on the interior of the island. This course strings together many of the best sights to see.
You can choose the distance you want to ride from the starting point and your destinations. Use this course as reference for an overnight or multiple day trip, as well.
| | |
| --- | --- |
| Distance | 182.6km |
| Total climb | 2,791m |
| Highest elevation | 196m |
| Estimated time | 12hrs |
The estimated time for the ride is calculated on the basis of a 15 kph average speed. This may vary according to road conditions, etc.
Photogenic Spots and Other Popular Destinations
Michi-no-Eki Higashiura Terminal Park Rest Area

Hachijoji Temple(Seven Lucky Gods of Awaji Island)

Awaji World Park Onokoro

Hoshoji Temple(Seven Gods)

Sumoto Castle Ruins

Ama Beach

Michi-no-Eki Fukura

Gokokuji Temple(Seven Gods)

Manpukuji Temple(Seven Gods)

Kakujuji Templ (Seven Gods)

Yagi Weeping Ume

Onokoro Shrine

Awaji Fureai Park

Chorinji Temple(Seven Gods)

Wellness Park Goshiki

Chizenji Temple(Seven Gods)

Izanagi Shrine

Parchez Kaori no Yakata

Hokudan Earthquake Memorial Park