How to Enjoy Awaichi
Awaichi
Awaichi - a circumnavigation of the lovely coastline of Awaji Island involves not only flat stretches but hilly areas as well, and completing the 150-kilometer circuit enables you to savor an immense feeling of accomplishment.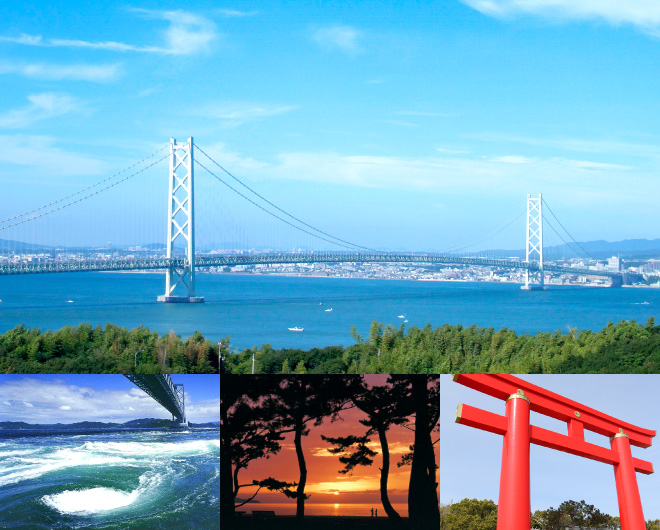 The course routes also include the Naruto Strait whirlpools and the Akashi Kaikyo Bridge, the site of the former Sumoto Castle, Izanagi Shrine, Keino Matsubara Beach, and many other sightseeing destinations, so you can enjoy the appeal of Awaji Island to the fullest.
Getting There by Bicycle
When you visit Awaji Island, please make use of the following modes of transportation.
(Numbers of runs and travel times are subject to change, so please check ahead of time.)
High-speed Ferry
Service Section
Akashi
⇔
Iwaya (13 min.)
Awaji Jenova Line
Phone: 0799-72-0181
Up to 30 bicycles can also be taken onboard.
(Up to 5 on small ferry)
Naruto Strait Cycling Shipping Service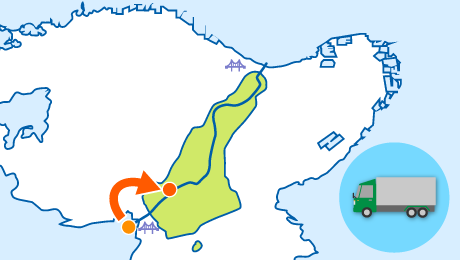 Service Section
Awaji Island Minami IC Bus Stop
⇔
Konarutobashi Bus Stop (17 mins.)
Application Contact
Awaji Kotsu Co., Ltd.
Phone: 0799-22-0808
Reservation required. Up to 7 bicycles can be loaded.
(3 in dedicated racks and 4 in travel bags)
3 round-trip runs a day (by route bus)
For cyclists taking a highway bus
Please inquire with the individual bus company about transporting your bike as luggage.
Parking Areas on Awaji Island
Fee

Business hours

Capacity

As of August 2018