Model Courses
South Coast Loop
Beautiful coastline climbs and descents
A well-balanced short course!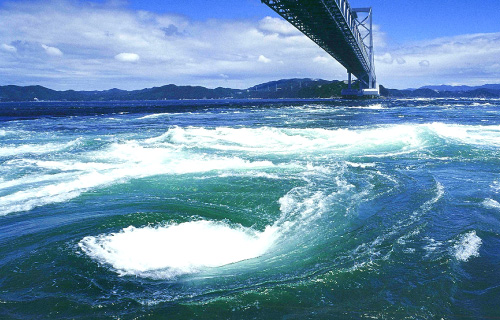 COURSE
Riku no Minato Seidan (Cycle Station)
Fukura
Michi-no-Eki Uzushio
Maruyama
Minato
Riku no Minato Seidan (Cycle Station)
The south end of Awaji Island has beautiful coastline and popular spots. If you start at Riku no Minato Seidan, you can easily reach Michi-no-Eki Uzushio after a couple of climbs. You also get a great view of Onaruto Bridge from Maruyama and pass Tsui port to return to the start on this short course recommended even for beginners.
| | |
| --- | --- |
| Distance | 38.0km |
| Total climb | 429m |
| Highest elevation | 119m |
| Estimated time | 3hrs |
The estimated time for the ride is calculated on the basis of a 15 kph average speed. This may vary according to road conditions, etc.
Photogenic Spots and Other Popular Destinations
Michi-no-Eki Fukura

Uzushio Cruise

Awaji Ningyo-za Theater

Fukura Marche

Uzu no Yu (Footbath)

Challenge Mall Fukura Cap

Wakodo No Hiroba Park

Onaruto Bridge Museum

Michi-no-Eki Uzushio

Uosaikan (Maruyama Fishing Port)

Industry and Culture Center

Gyokuseikan